O-Retro Patterns, a Collection of Vintage Patterns

O-Retro patterns is a collection based on vintage patterns, mostly from the 50' and 60' French magazines. The patterns have been slightly modified to satisfied today's fit and to be easier to sew.


Coat / Jacket April 1962 Available Now as Digital Download
Pattern Level: Easy
Fairly loose fitted the Jacket pattern can be lengthen as a coat.
The Coat/Jacket has a stand up collar and side pocket.
The bust darts start at the shoulder.
The 3/4 length sleeves are one piece with the back and fold to the front armhole. The hang on bias.
Suggested Fabric :Wool, Coating weight fabric or cotton. Any medium weight woven fabric. Not suitable for knit.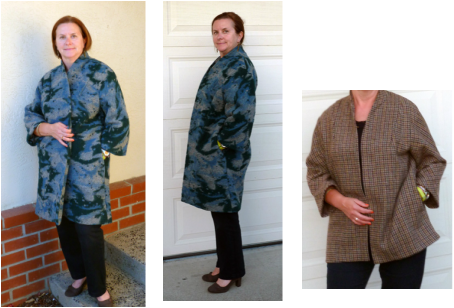 ---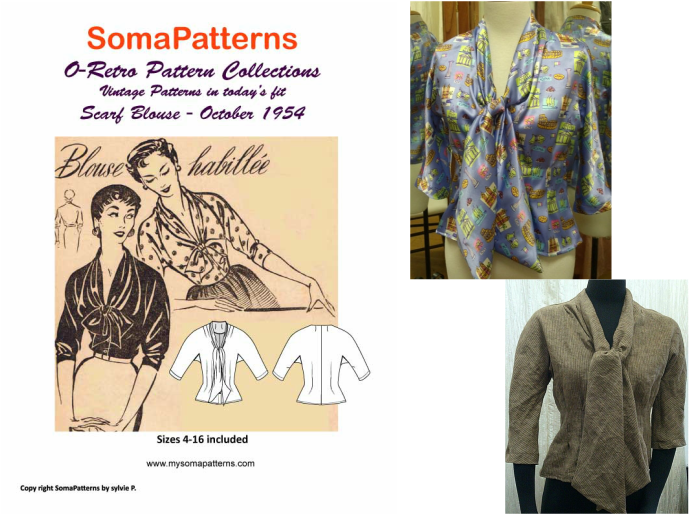 Available as download and paper pattern

Scarf Blouse from October 1954
Sewing level: intermediate

Fairly fitted blouse with a drape neckline ending by a scarf at center front. The sleeve are combined with the front and back pieces. They are 3/4 length and on the bias. The blouse is fitted with tucks in the front and back. The "October 1954 Blouse" pattern includes instructions for fitting and adjustment of the pattern.




---
---
Coming Soon
And Many More